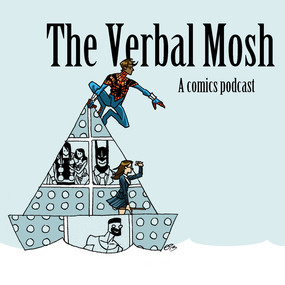 Back from New York Comic Con 2013. For a review of what happened at the convention, check out our official website:
www.theverbalmosh.com
for lots of reviews. You can tune in
right here
to hear this episode or hear it on our
Facebook page.
On this episode, we're reviewing Batman #24, Batgirl #24, Nightwing #24, Captain America #12, Thor God of THunder #14, and Wolverine #10.