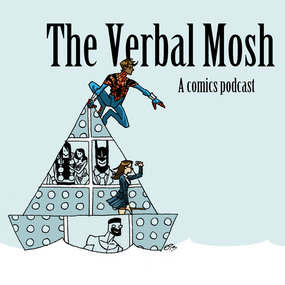 Perhaps instead of the "god-damn
Batman
", he should say "I'm Batman, god-damnit!" Heheh. I like it. And give him some red tights! No, now things are getting crazy.
On this week's episode of The Verbal
Mosh
, we review:
Invincible
#109, Batman #29, Batgirl #29, and Superior
Spider
-Man #29. That's a lot of 29s. You can find this new episode
right here
or also on our
Facebook page.