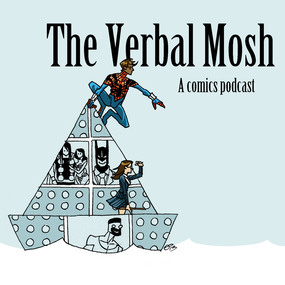 X-Men: Days of Future Ultron.... wait a minute... Days of Future Past. That's it.
On this week's episode of The Verbal Mosh, we're reviewing only two books! Batman #31 and Thief of Thieves #21. So head on over
here
or to our
Facebook page
to hear this episode for FREE!
Find more reviews at
www.theverbalmosh.com
We are proud members of the Comics Podcasts Network:
www.comicspodcasts.com
And fans of the Fortress of Solitude:
www.facebook.com/thefortresstv