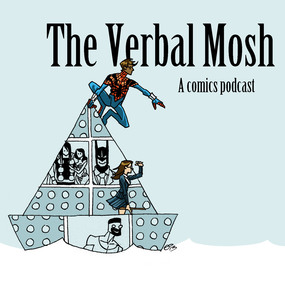 Random PSA of the day:
Wear gloves
if you are going to be chopping up jalapenos or any other hot peppers so you don't burn your hands. So tune in
right here
or go right on over to our
Facebook page.
On this week of The Verbal Mosh comic
book podcast
, we review: Superman Unchained #7, Thief of Thieves #22,
Green Arrow
#33, Tiny Titans Return to the Treehouse #2, Captain America #22, Daredevil #0.1, and Miracleman #8.